If you're looking for a comprehensive workflow tool, Notion is the answer. With its user-friendly interface and customizable features, it's no wonder many professionals are turning to it for their project management needs.
Notion is a digital workspace that combines multiple tools into one platform, providing users with an all-in-one solution for managing their projects. From note-taking to task management, project planning to data visualization, Notion has it all.
In this guide, we will explore how you can streamline your workflows with Notion and take advantage of its powerful features to boost productivity and efficiency in your work. So if you're ready to simplify your work process and achieve more in less time, let's dive into the world of Notion.
Table of Contents
Understanding Notion's Features And Functionality
Notion is a powerful tool that can help you streamline your workflows and manage your projects more effectively. Understanding its features and functionality is the first step towards making the most of this versatile platform.
One of Notion's key strengths is its ability to handle multiple types of content, from text and images to databases and calendars. This makes it an ideal choice for managing complex projects that involve a variety of different elements.
In addition, Notion's flexible organizational structure allows you to create custom workflows that fit your specific needs. Whether working on a team project or managing your workload, Notion can help you stay organized, focused, and productive.
Customizing Your Workspace For Optimal Efficiency
Now that you understand how to use Notion, it's time to customize your workspace for optimal efficiency. Notion allows you to tailor your workspace to suit your needs and preferences, making it easier for you to access the information you need when you need it.
One way to customize your workspace is by creating templates for different types of pages. For example, if you frequently create meeting notes, you can create a template that includes all the necessary sections, such as attendees, agenda items, and action items.
By using templates, you can save time and ensure consistency across all your pages. Additionally, Notion allows you to add custom properties such as tags or checkboxes to organize your information better. By utilizing these features, you can quickly filter and sort through your pages to find what you're looking for.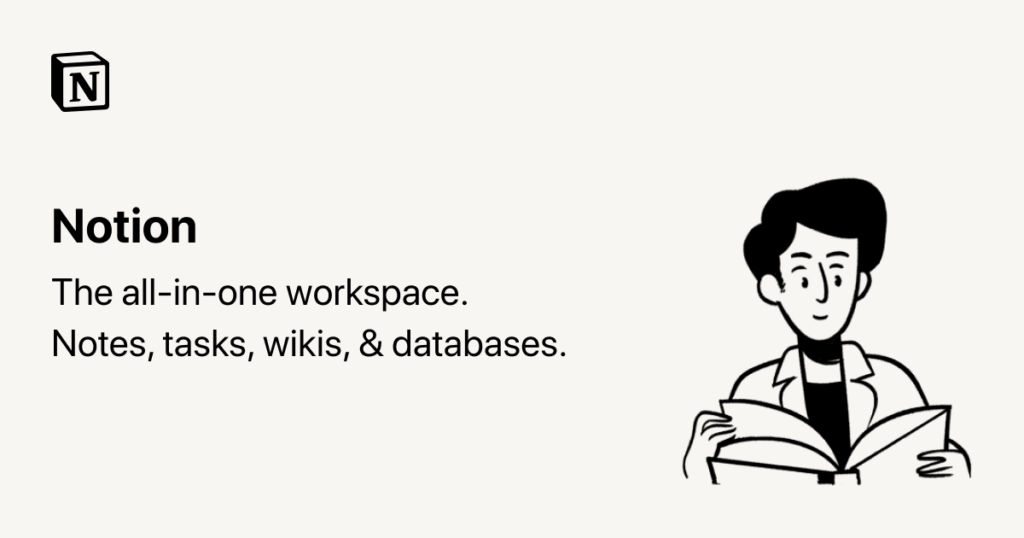 Task Management And Project Planning With Notion
Managing tasks and projects can be daunting, especially when you have multiple deadlines. Notion makes it easy for you to stay on top of everything with its powerful task management and project planning tools.
With Notion, you can:
Create tasks and assign them to team members with due dates and priority levels.
Organize your tasks into different projects, add comments and attachments, and track progress using the Kanban board view.
Set reminders for important deadlines or meetings so that you can catch all the beats.
Whether you are working on a solo project or collaborating with others, Notion has got you covered for effective task management and project planning.
As you start using Notion for task management and project planning, it is vital to establish a workflow that works best for you. Take advantage of templates provided by Notion or create customized ones based on your needs.
Consider further integrating other productivity tools, such as calendars or time-tracking apps, to streamline your workflow. With these tips and tricks in mind, you'll be well on your way to managing your tasks and projects efficiently with Notion.
Data Visualization And Analytics With Notion
Notion is not just a note-taking app; it can also help you visualize and analyze your data.
With its powerful database feature, you can store different types of data, from text to images, and it allows you to create different views, such as tables, calendars, and galleries. You can use these views to understand your data better or analyze it using the built-in formulas.
One of the strengths of Notion's database feature is the ability to create custom charts and graphs. By selecting your desired view type, you can choose from different chart options such as pie, bar, or line charts. Not only that, but you can also customize the colors and labels for each chart to match your brand or preference.
With this feature, presenting your data through visual aids becomes more accessible than ever! Analyzing and visualizing data has become more efficient than ever through Notion's database feature and custom charts!
Collaborating With Others In Notion
Working with others in Notion can make your workflows more efficient and streamlined. With the ability to collaborate in real time, you can easily share information, assign tasks, and communicate with your team members or colleagues. Notion also allows for easy integration with other apps like Slack or Google Drive, making it a seamless addition to your existing workflow.
To collaborate effectively in Notion, start by creating a workspace for your team or project. Create pages for each task or topic within this workspace and assign them to specific team members.
You can use the comments feature to provide feedback or ask questions on each page, ensuring everyone is on the same page. Additionally, you can use the @mention feature to notify specific team members of updates or changes made within a page.
With these features and more, collaborating with others in Notion is simple and effective. Collaboration is critical to success in any project or work environment. By utilizing Notion's collaborative features, you can streamline your workflows and ensure that everyone is working towards the same goals. With these features and more, collaborating with others in Notion is simple and effective.
Whether you're working on a small project with a few colleagues or managing a large team across multiple locations, Notion has everything you need to collaborate effectively and efficiently. So why wait? Start collaborating today!
Frequently Asked Questions
Conclusion
In conclusion, I highly recommend Notion for anyone looking to streamline their workflows and stay organized. It's compatible with all devices and operating systems, making it easy to access from anywhere.
Plus, whether you're working on personal projects or collaborating with a team, Notion has the flexibility to meet your needs.
Another great feature of Notion is its ability to import data from other apps, allowing you to consolidate all your information in one place.
And with solid security measures, you can trust that your sensitive information will be protected.
So don't let limitations on data storage hold you back – give Notion a try and see how it can transform the way you work!